The Dunwich Box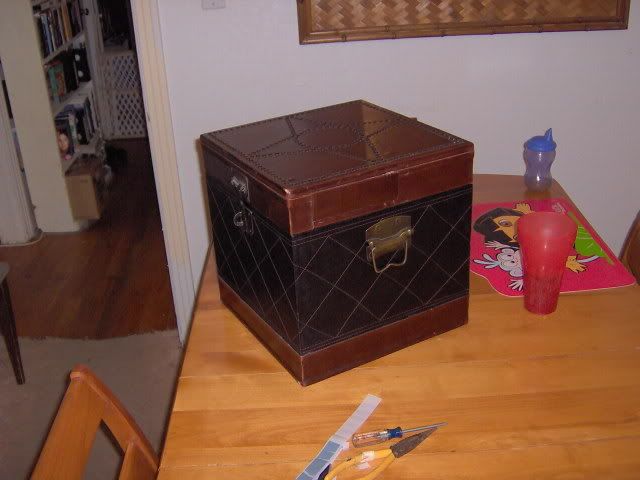 The case. Yes, thats my PC. you can make out the stealthed DVDRW on the side in this picture (the rectangle on the top boarder)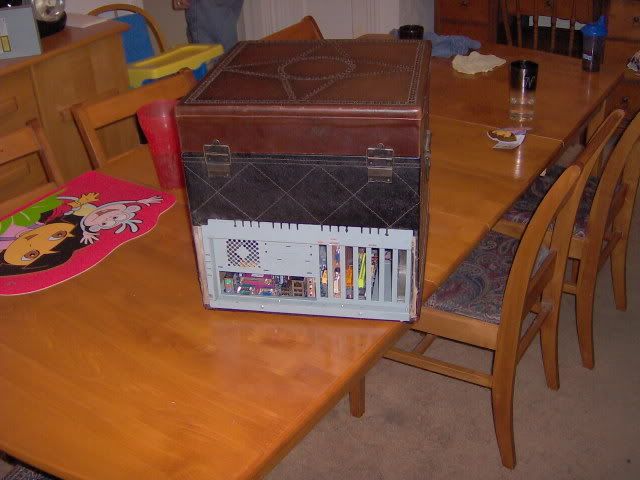 The rear/ports, the motherboard is removable (slides out) from the back, no mess pulling it apart.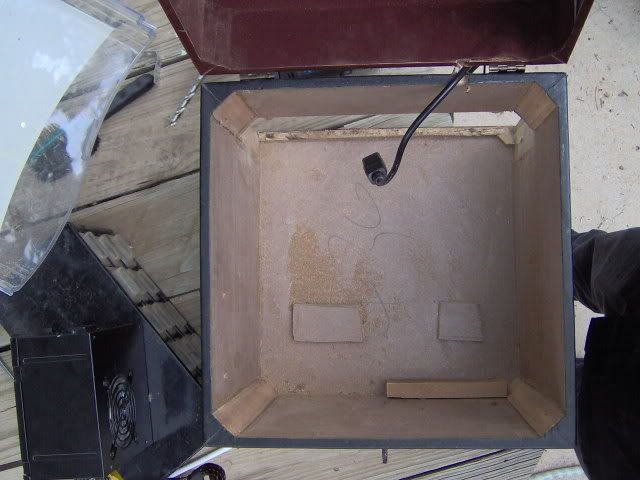 The inside of the box, fabric lining removed.
The lid open, my nasty floor in the background. Yeah, I haven't cleaned since I started working :X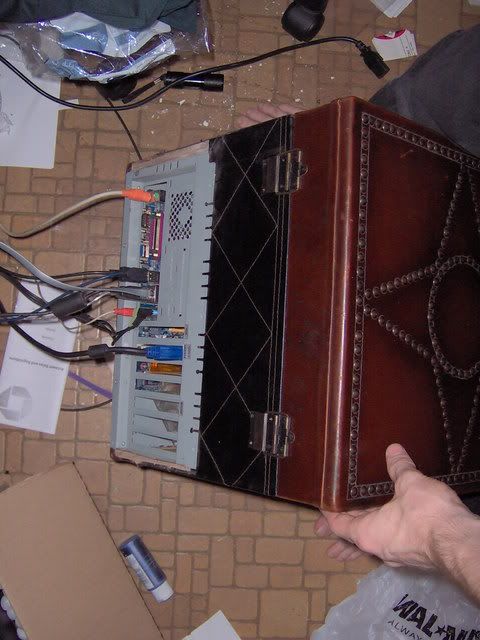 Everything hooked up, again, plaster and paint just laying there :\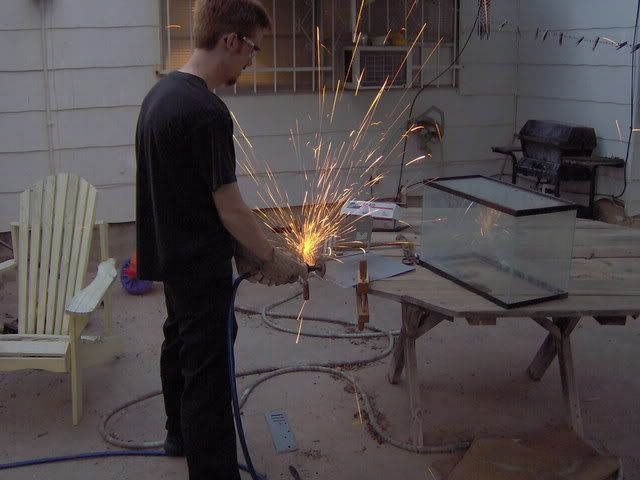 And me hunched over cutting the mount to the right size.
Stats on the PC:
AMD Athlon 64 X2 5600+ Windsor with a Zalman 9700 110mm AM2 cooler (arctic silver 5 thermal grease), OC'd to 3ghz on a Biostar NF520-A2 nForce based mobo.
2gb (4gb by next month) of DDR2 800 (PC2 6400) gskills memory.
A 200gb Western Digital HD
Pioneer 18X DVD±RW drive
and a shiny new EVGA 'Superclocked' GeForce 8800GTS 320MB at 608mhz core/900mhz Memory.
Windows Vista "Performance Edition" (Runs about 300mb memory usage while idle)
Update:
Some more shots of the (now complete-ish) Dunwich Box
The new Cooler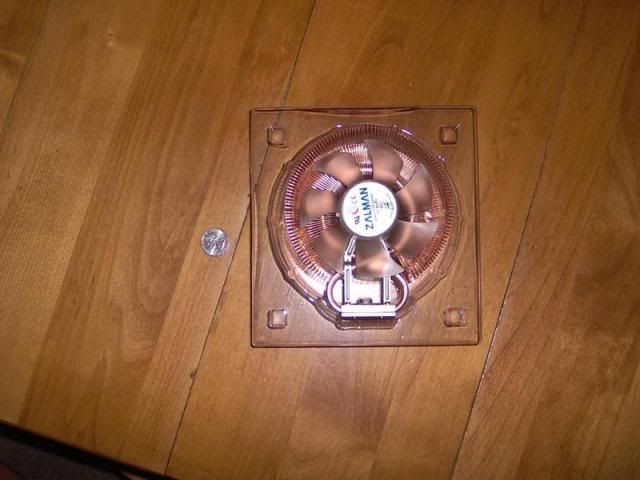 Thats a quarter for comparison.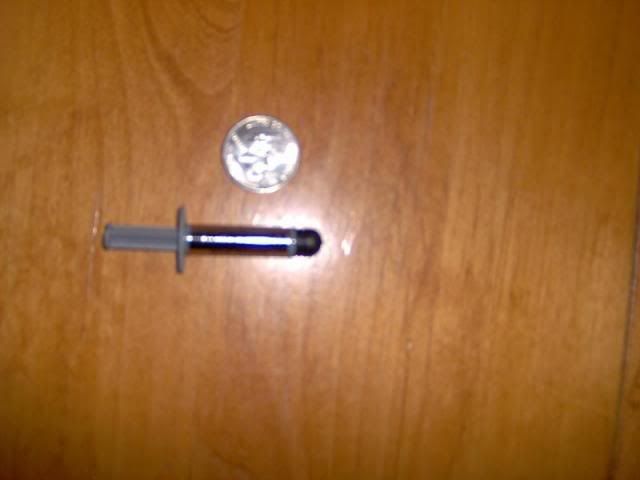 Arctic Thermal Grease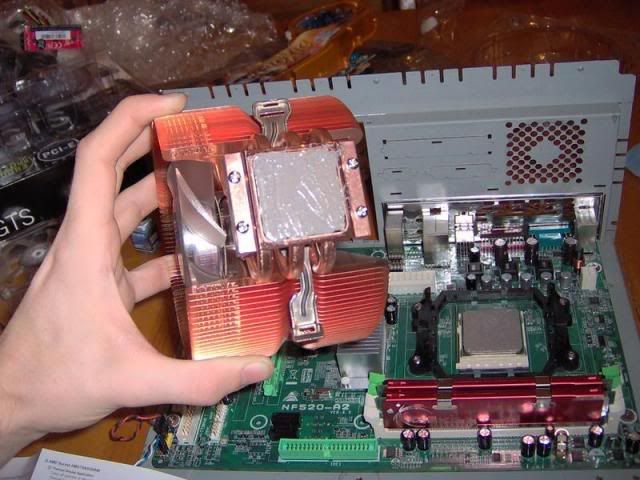 Applied.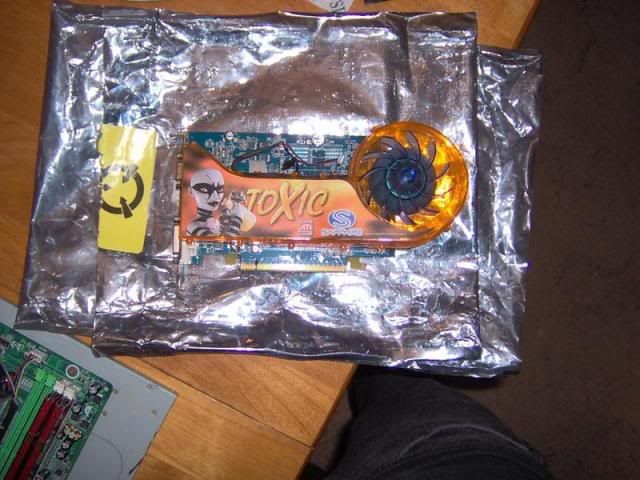 The old video card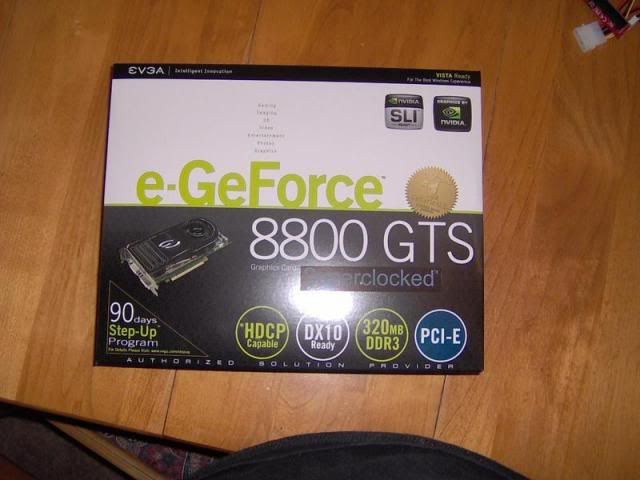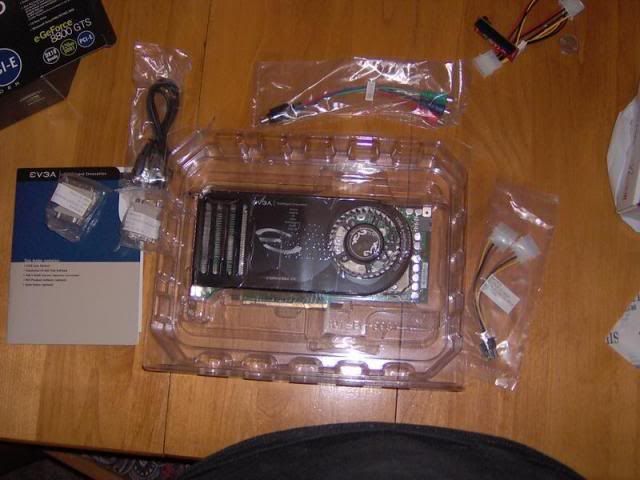 The new card.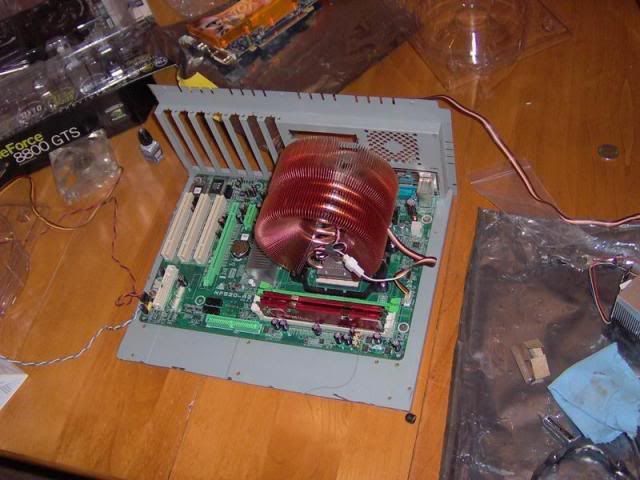 The CPU + Cooler installed.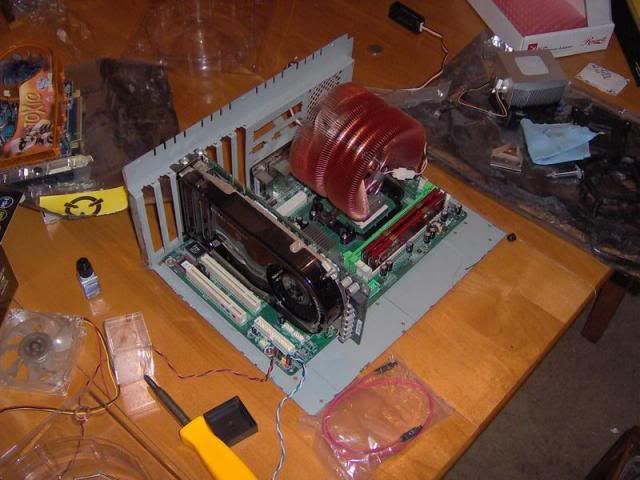 The Video + CPU/Cooler installed.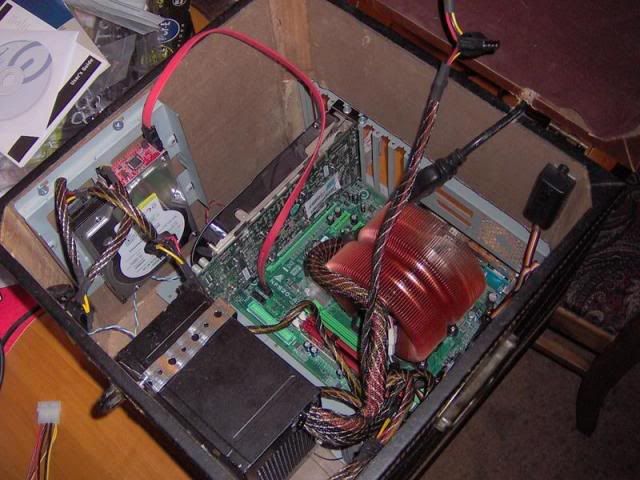 Everything in the box.